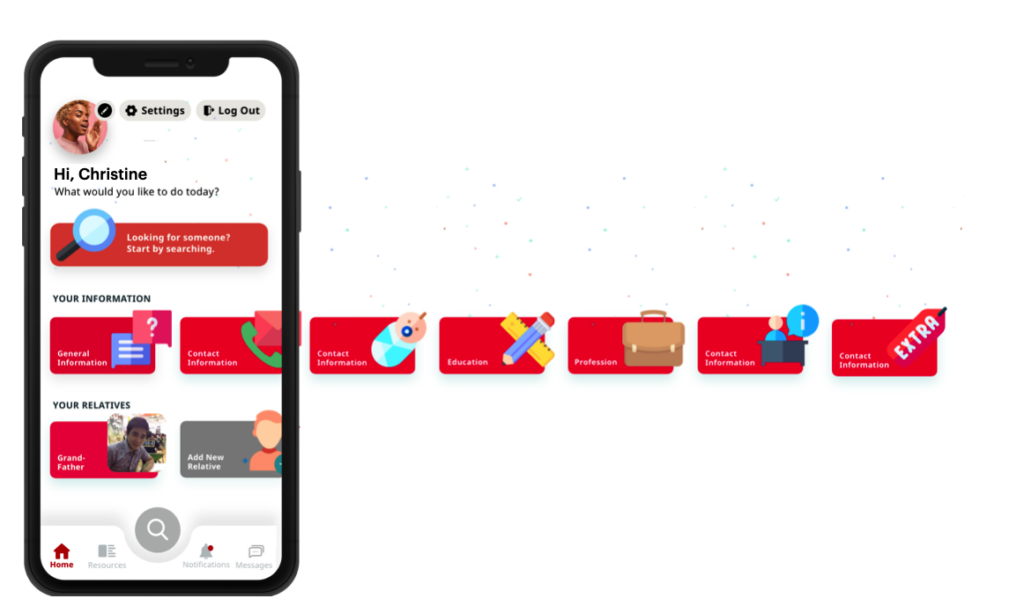 Find My Parent ensuring access to info and support for all victims of parental abduction and alienation through its digital media and website. Both have grown phenomenally since the NGO was founded in 2020, functioning as the largest database of resources, events, experts and an advocacy channel for joint custody, parental abduction and alienation, and child-centered family laws worldwide.
Stay tuned for Find My Parent scales its advocacy and tech work for children and families of parental abduction including through the launch of an online academy, exclusive events, and a child-centered YouTube channel
Interested in learning more about Find My Parent? Reach out to [email protected]
Website package for families of missing persons
Because FMP World believes that every family should have the tools they need to find and reunite with their missing family members, it has created the world's first website package created specifically for families of missing persons.
The technology is highly professional, secure, and most importantly easy for anyone to use, including those with zero tech skills. Parents have access to web analytics that can help them track traffic to the site and SEO services to make the site easy to find on Google.
FMP World's website packages provide an opportunity for missing persons to access their left-behind family from anywhere in the world and access to resources and support services. 
Interested in learning more about our parent website packages? Reach out to [email protected]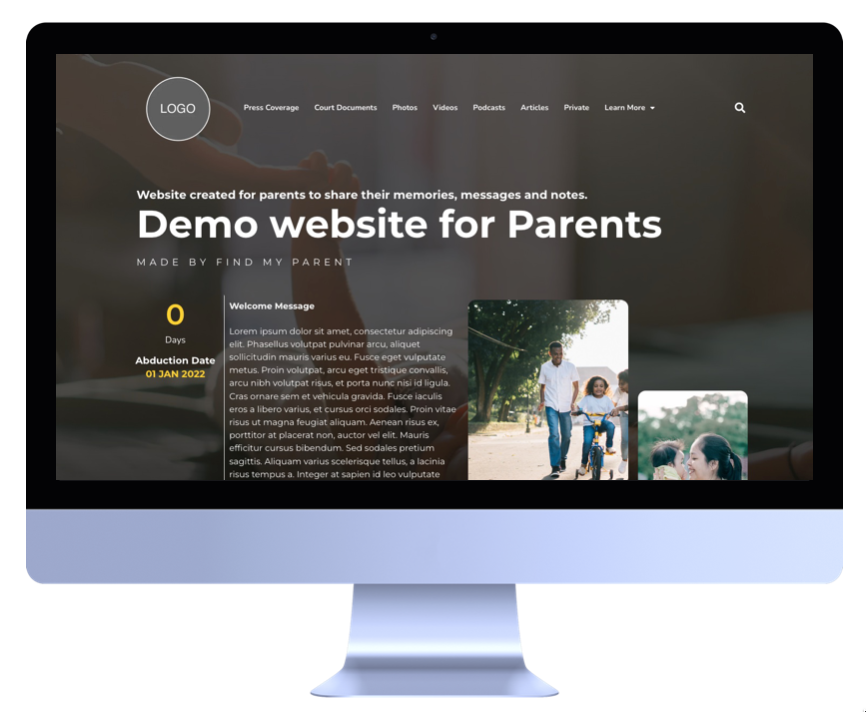 "How can we communicate with our kids who don't want to communicate with us? We have a wonderful school at our disposal. It's called the internet. Write a blog, get the domain name of your child and put messages of love and photos of you doing fun stuff with your child and video messages from other family members."
"Thanks to FMP's tech services, I got the message out about my daughter's abduction to those around her who could change things, effectively pressuring my ex to allow me access to my daughter and creating an account of my love for my daughter. FMP's tech services meant going from a family of parental abduction to two co-parents."
Reunite Ukraine: Using AI technology to trace and reunite separated families
20,000+ people have been reported missing in Ukraine since the beginning of the conflict. 7.5 million are currently displaced. 1 million have been forcibly deported to Russia.
In past conflicts and humanitarian crises, it has taken aid workers 5+ years to reunite children with their families with many never reunited. Children and families should not have to wait this long. FMP World's Reunite Ukraine mobile application, being launched in partnership with the National Police of Ukraine, will trace and reunite families more efficiently.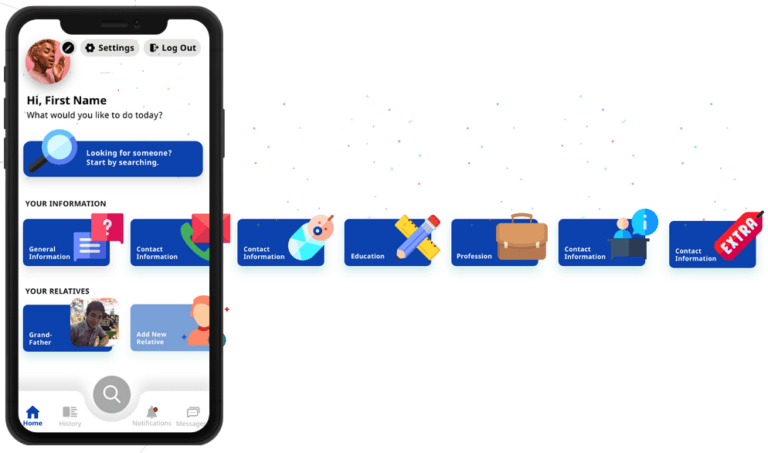 FMP World's technology revolutionizes family tracing and reunification by:
Facial recognition and multi-data search available in Ukrainian, Russian, Romanian, Polish and English with more languages being added.
User-generated data ensures the highest data protection standards and consent.
Partnership with National Police of Ukraine rolls out FMP World's tech across Ukraine and abroad, ensures families have access to support services post-reunification and empowers 2000+ local police with search tools to find missing persons.
Interested in learning more about Reunite Ukraine? Reach out to [email protected]